Filters
Hire us to develop your brand filter camera effect
We're a skilled Spark AR Studio software developer team, producing Augmented Reality 📸Camera Effects for Pages and profiles to publish to fans.
Instagram and Facebook filters, masks, and lens development
Colloquially known as filters, lenses, or effects, we've been active with Facebook Inc.'s Platform since June 2017.
We've been mastering AR Studio for more than the 60+ versions of the software during the last two years, pushing it's possiblities, iterating, experimenting, testing, and reporting on the Platform day in, day out.
The Spark AR platform enables augmented reality development and publishing across Facebook, Instagram, Messenger and Portal, the new device from Facebook Inc.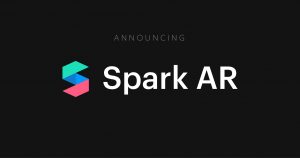 We're agency augmented reality specialists for custom brand filters
We've been using AR Studio software to create campaigns for an assortment of brands at the vanguard of social media augmented reality for mass audiences with some of the planet's most widely used everyday apps.
Furthermore, Everywoah are partner devs to Facebook Inc., a privilege that confers additional advantages, access, and support.
In it's third year under the Spark AR label, the Facebook Inc. Platform is introducing a plethora of exciting features as augmented reality becomes a habitual part of the web more so than a once rare experiment.
Brands are accelerating to augment their worlds.
Augment your world?
You have a story, get people to experience it, share it, and be enthralled.