Filters
Hire us to develop your brand filter camera effect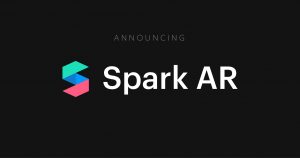 We design and develop Augmented Reality 📸Camera Effects on the Spark AR Platform.
Colloquially referred to as filters, lenses, or AR Effects, we've been active with the Facebook Camera effects Platform since June 2017.
We're skilled AR Studio software devs, producing Camera Effects for Pages to publish to fans.
Furthermore, Everywoah are partner devs, a privilege that confers additional advantages, access, and support.
Now in it's second year under the Spark AR moniker, the Platform from Facebook Inc. is introducing Instagram publishing of AR Camera Effects and a whole host of exciting features.
Brands are accelerating to augment their worlds.
You have a story, get people to experience it, share it, and be enthralled. Get in.
Augment your world? Augment woah.