MojoFest
MojoFest decks, video, and filters
We attended the splendid MojoFest in June, 2019 in Galway, Ireland.
We made the reporter smartphone microphone MojoFest filter.
Beyond 360º panel
We participated on a panel and held a workshop in between mingling with talented MoJo's who faithfully convene annually to chew the fat of story telling, filming, editing and publishing with mobile devices.
Workshop: easy filters
We held a hold a workshop for MojoFest attendees entitled "Easy filters".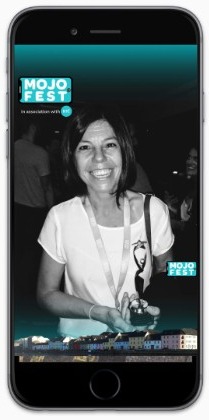 Paul was on the Beyond 360ª panel.
View Paul's deck from "Beyond 360º".