Team
Team win
Skilled in immersive development, design, and marketing.
The Everywoah team have worked together on wearable, app, 360 video, VR and AR projects since 2014 and joined forces in December 2016 to form Everywoah.
We specialise serving brands as Meta Spark Partner (Augmented Reality) developers for Facebook, Instagram, and also for brands as a Snapchat Official Lens Partner, and TikTok.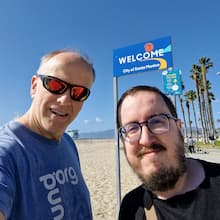 People that woah
Chat, converse, and connect with us.